For Our Friends and Family in Boston
Why Do We Run?  And when I say "run" I'm including all those who train in this sport whether using our feet or using our hands…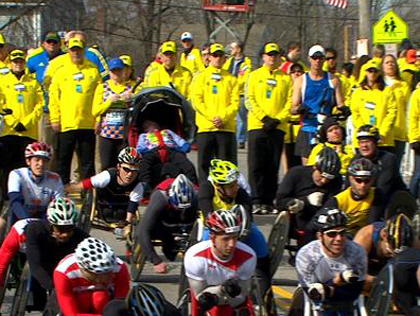 We run because we can.  We run because we love the experience of accomplishments.  We run because we overcome our fears.  We run because we love hanging with our friends.  We run as an exhilarating expression of our freedom.  We run not because it creates character, but we run because it brings our character out in us.
Our friends and family who went to Boston to participate represent all of us runners.  The nature of a person who trains year after year and perseveres injuries and other set backs is the character of every person at the race.  They are fighters and fierce competitors.  This tragedy will not sway them.  They will recover and run again.  They will return to Boston and new runners, with the same character, will go to Boston for the first time next year.  The cowardly act of cowards will not thwart our exercise of freedom nor stop our pursuit of happiness.
A Word to the Coward
April 15, 2013 will be remembered as a day of triumph of the American spirit, even the human spirit.  We may never know the names of the cowards responsible for this inhumane deed.  We may never fully understand what their cause was, why would they choose to be so cowardly.  And make no mistake, coward and cowardly , is the best way, only way to describe the person and their act.  Only cowards attack innocent people, by surprise, from the rear.  Only cowards decide their cause is so important that human suffering is necessary to bring attention to it.  Cowards hide in the shadows, trying to strike fear into those who bask in freedom.  They wish the same fear on others they possess so deeply in themselves.  And though we may never know their name or reason, one day we may know.  This will change nothing, they will still be cowards and they along with their cause shall soon be forgotten and wiped away from this world.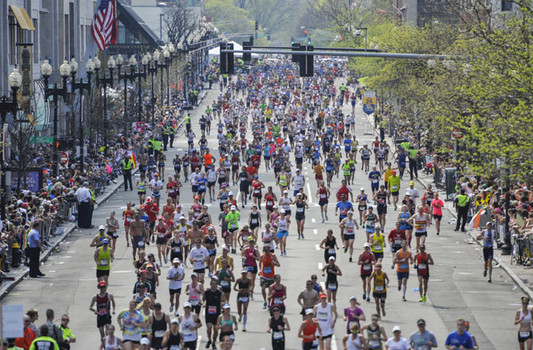 Expressions of Heroism
The heroes of April 15 will be remembered always.  We will remember the spirit of the marathon, running with single purpose to reach a goal that at one time seemed so lofty.  We will remember the spirit of those who offered aid without any regard for themselves.  The scenes of emergency workers, family members and other runners heading directly to those injured, not worrying about what might happen yet.  We will remember the image of the city of Boston and all her people pulling together to make sure everyone was safe.  We will remember departed loved ones; now with tears of loss, but one day with fond memories of laughter and pride.  Their names will be etched in stone on plaques and forever imprinted on our hearts.  These heroes will forever symbolize the ideas of courage and freedom and love.
Gratitude
I trust and I know the dastardly deeds some have meant for evil, our Lord will use for good.  I cannot judge that good or limit its expression.  But, I pray for peace, understanding and unification.  I am grateful for my family and my friends.  To my friends and their family who were in Boston that day…I am just beside myself with joy and gratitude you're all safe and returning to us.  I have been blessed to have you around and am blessed still because you remain near.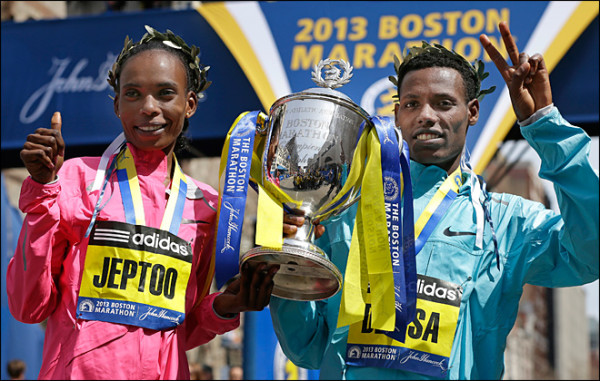 If you've read this far, thanks!  Like all of us, after the week we've had and still having, you deserve some encouraging images coming out of Boston.  Hopefully you enjoy the ones I've gathered across the web and put on this post.  Let us all remember our inherent right to freedom and the heavy price payed to attain it, lest some cowardly acts persuade us to give it up.