iPhone Apps for Runners
So, my next marathon is this Sunday in New York and I started packing on Monday.  I packed early as a way to help me work through those little jitters you start getting this close to a race.  It gave me time to think about all the people and groups who contributed to a pretty successful training season for me, as well.  Then I remembered the neat training apps I have on my iPhone that helped to keep my training on track.  I have three I use just about everyday.
Here they are in no particular order.  Hope you can use them during your quest for a perfect run.
MyFitnesPal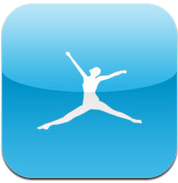 Pretty popular app by now, I imagine.  I use it to keep track of my calorie consumption and to calculate the calories I've burn when I'm running.  In conjunction with some specific dietary decisions, one of the best contributors to me losing and maintaining my weight has been counting calories.  After testing several others, this app has worked best for me.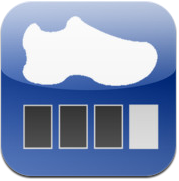 I love this app.  It keeps track of mileage on all my running shoes.  I can set an expiration for my shoes based on mileage and the app alerts me when the shoe hits that mark.  It keeps up with the purchase date and I can even take a photo of the shoe.  Best of all it can sync with Garmin Connect and Nike+.  Makes it much easier to input those daily miles.
Runner's PaceCalc
This kool little app makes the annoying and confounding task of calculating your total time, pace or miles/hour simple.  Want to run a half marathon in one hour and forty-five minutes?  Just enter the distance and total time, and it instantly spits out the required pace and speed.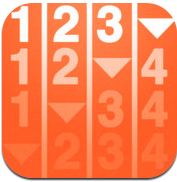 Wow!  So, although I have been using Runner's PaceCalc all year, it has since been removed from the U.S. iTunes Store.  I found what looks to be a decent alternative.  I've only tooled around with it a little bit, but it looks promising.  This app is easy to use.  But, whenever you enter a time, imagine you're at an ATM.  For example, to enter 3 hrs, 6 mins, 32 seconds you will need to enter 3, 0, 6, 3, 2.  Happy calculating.
What apps do you find most useful for your training?  Please let me know in your comments.  Thanks.
Here's hoping you enjoy the rest of your marathon training and have a great race.  I'm off to the WineGlass Marathon with 14 of my closest running buddies.  I can't wait to share all about our fun weekend.  Never, never, stop running.